The Care Your Pets Deserve
Welcome To
Bryan-Hight Veterinary Hospital & Urgent Care
229-246-8600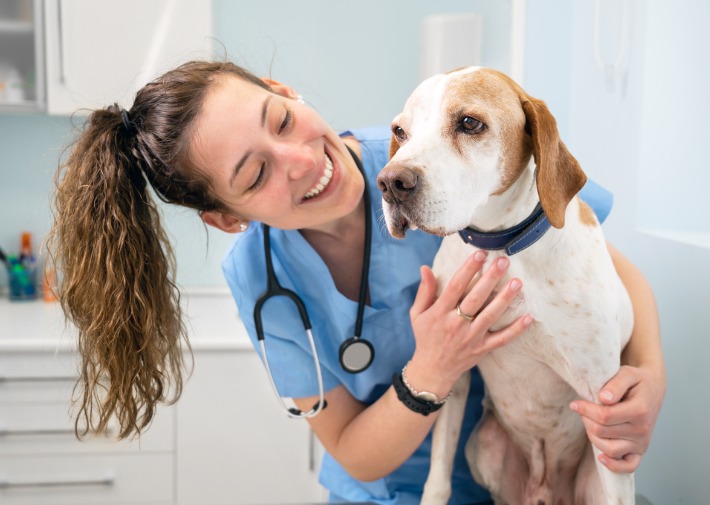 World-Class Animal Care
Whether your are seeking a regular check-up or a more extensive surgical procedure for your pet, you can trust our highly-skilled veterinarians, technicians and support staff. Our team combines their expertise with the most advanced equipment to provide the best veterinary care possible. We also continually educate ourselves in the latest, cutting-edge veterinary developments.
Providing Exceptional Pet Care Since 1968
Bryan-Hight Veterinary Hospital provides a full range of veterinary services including animal wellness care, diagnostics, surgery, boarding and grooming, dental care, and more. Since 1968, our animal hospital has proudly helped pets of all ages in Bainbridge, GA and surrounding communities. Together with you, we will ensure your beloved companion leads a healthy and happy life.
Bryan-Hight Veterinary Hospital offers a warm and welcoming environment where you and your pet can feel comfortable. For more information regarding our comprehensive veterinary care or to schedule an appointment for your companion, contact us today. We look forward to hearing from you!
Some Paw-sitive Reviews
"Wonderful office. My cat was sick over the weekend and my veterinarian was too busy to see my cat. I called Bryan-Hight who I use to bring my chihuahua to some time ago when I lived in Georgia. They told me to come in. I drove 43 miles and it was so worth it. Dr. Walker and staff made us feel so comfortable and my cat was given medication and he is doing great! Thanks again!!!"
"It's rare to find a group of people who truly care about your pets and your family. They even sent my sweet Bell a "Get well Card". I know that may not sound like a big deal, but this office was so busy when I went the other day that it's a wonder they know your name much less take time to write a card and call to check on your pets. I am so thankful to each and everyone of them and I think we all need to practice a little more kindness and patience when we see people who are working hard to help not only our pets but us as well. Thank you to the entire Bryan and Hight office!"
"From the very first phone call to the day of appointment, I couldn't have asked for any better service. Every member of the staff is so professional and so welcoming. I know I spent a good minute talking to the staff and dr. but not one time did I feel rushed or pushed away. But was more amazing than anything was the compassion they had for our dog and worried about making him comfortable with everyone around him before taking him back for his appointment. Honestly can't say enough great things about this place!"
"Awesome place to take your pet! The entire office staff treats your pet as if it was their own. Been using them for 40+ years, and the quality of care is still the same!"
"Absolutely the most caring vet and staff we've used. They're Professional and we've never had to wait in emergencies. Would recommend to anyone."
We are eager to meet you and your pet! Contact us today to schedule an appointment.